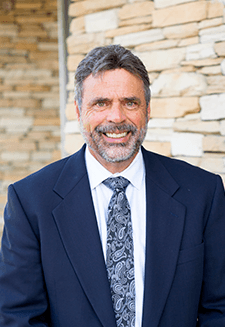 "Whenever I'm doing a job, I like to be the most prepared for it I can possibly be. Getting a medical degree on top of my dental degree prepared me for my future career in a better way. My patients love knowing I have this extra medical expertise so I can not only provide the best possible outcomes but also manage any potential problems I might encounter.
"I consider myself friendly, calm and down-to-earth and work to provide my patients with information that is easy to understand. My focus is on building relationships with both my patients and referring dentists. I am meticulous in my treatment planning and strive to provide excellent clinical results as well as an experience that exceeds my patients' expectations.
Dr. McDonald has performed over 4,500 dental implants in his career and has developed a reputation for exceptional outcomes for patients who suffer from extensive tooth, bone and tissue loss.
"Dentistry allows a nice balance of a medical profession, where you can help people and still have a quality lifestyle outside of the profession. It gives me the opportunity to do what I love—golfing, skiing and scuba diving—and spend time with my family and friends."
Dr. McDonald enjoys teaching other dentists in the community through North County Oral and Facial Surgery Center's continuing education program. Beyond work, he has been involved with sports teams throughout his life. He has served as the wrestling coach at his son's middle school and supports Pop Warner football.
Dental Degree: University of Pennsylvania School of Dental Medicine
Medical Degree: New Jersey Medical School
Residency: Oral and Maxillofacial Surgery, UMDNJ University Hospital
Internship: General Surgery, University Hospital, Newark, NJ
Memberships: American Association of Oral & Maxillofacial Surgeons, California Association of Oral & Maxillofacial Surgeons